The secret of delicious cherries in the morning
Do you know the time of day when cherry farmers harvest their cherries? Actually, they harvest from around 5am to the end of the morning.
The reason why they harvest in the morning hours is that the cherries hold up better.
June in Yamagata is a time of great temperature variation, with daytime highs of over 30°C and morning and evening lows frequently in the single digits, such as at about 8C.
The cooler morning temperatures help the cherries to firm up and become crispy. On the contrary, cherries eaten when the temperature rises during the day will be slightly softer.
For these reasons, the farmers work early in the morning to harvest the cherries when they are fresh and crisp, so that they can be sent out and enjoyed at home or in the supermarket.
This experience allows you to enter the fields at a special time of the year when the fruit is fresh, sweet and delicious!
Private use of the farm
The project is limited to a number of people, so you can enjoy cherry picking on a private basis. You will be able to enjoy the delicious cherries in a relaxed atmosphere.
After picking cherries, you can buy souvenirs in the shop in comfort and without crowds.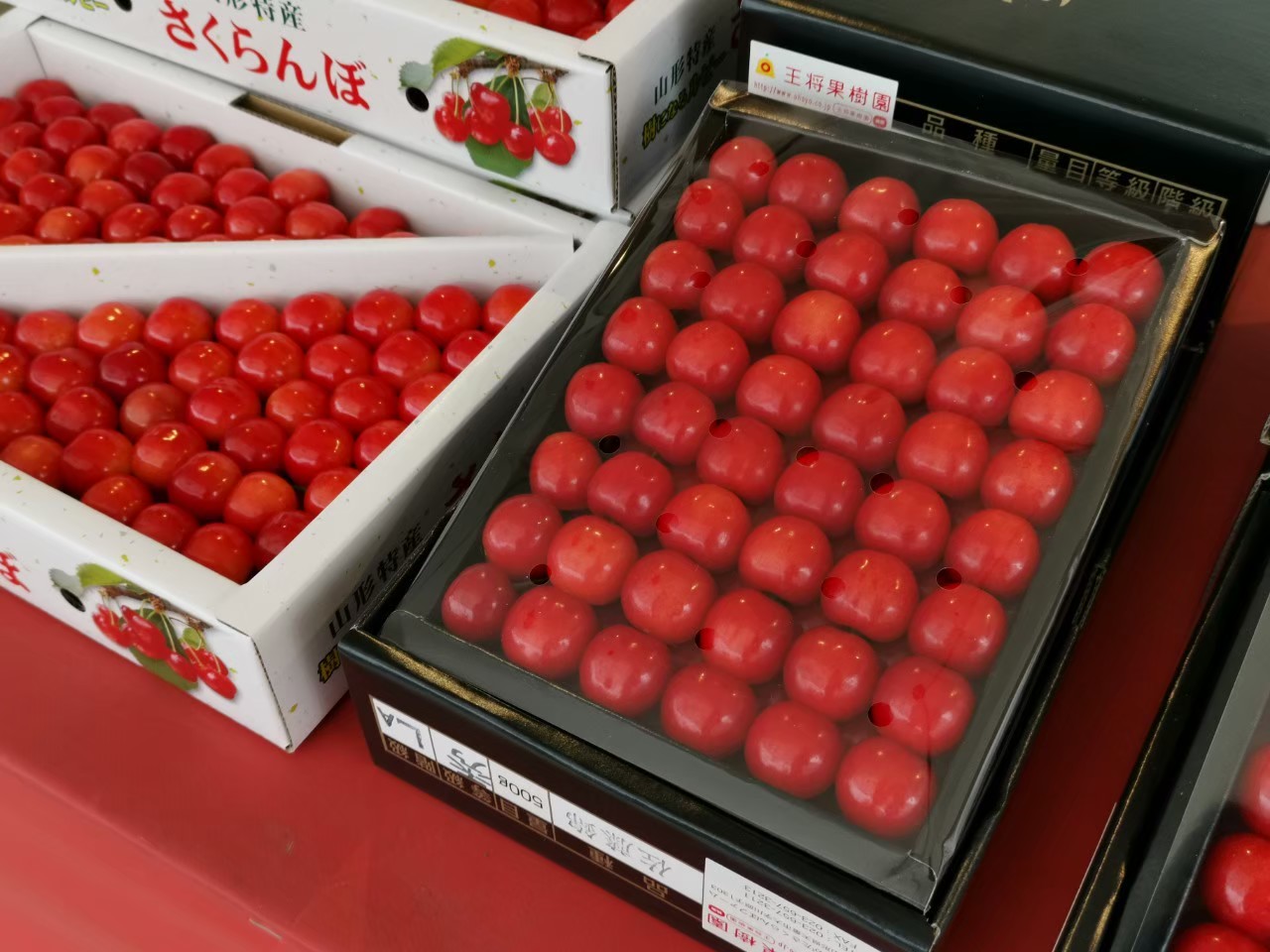 Interaction with the orchard staff
Usually, we don't have so many chances to get to know orchard staff and farmers, right? In our morning picking experience, the staff who actually produce the cherries will tell you why the cherries taste so good in the morning, how they are produced and how to harvest them.
The interaction with the locals is one of the best parts of this experience!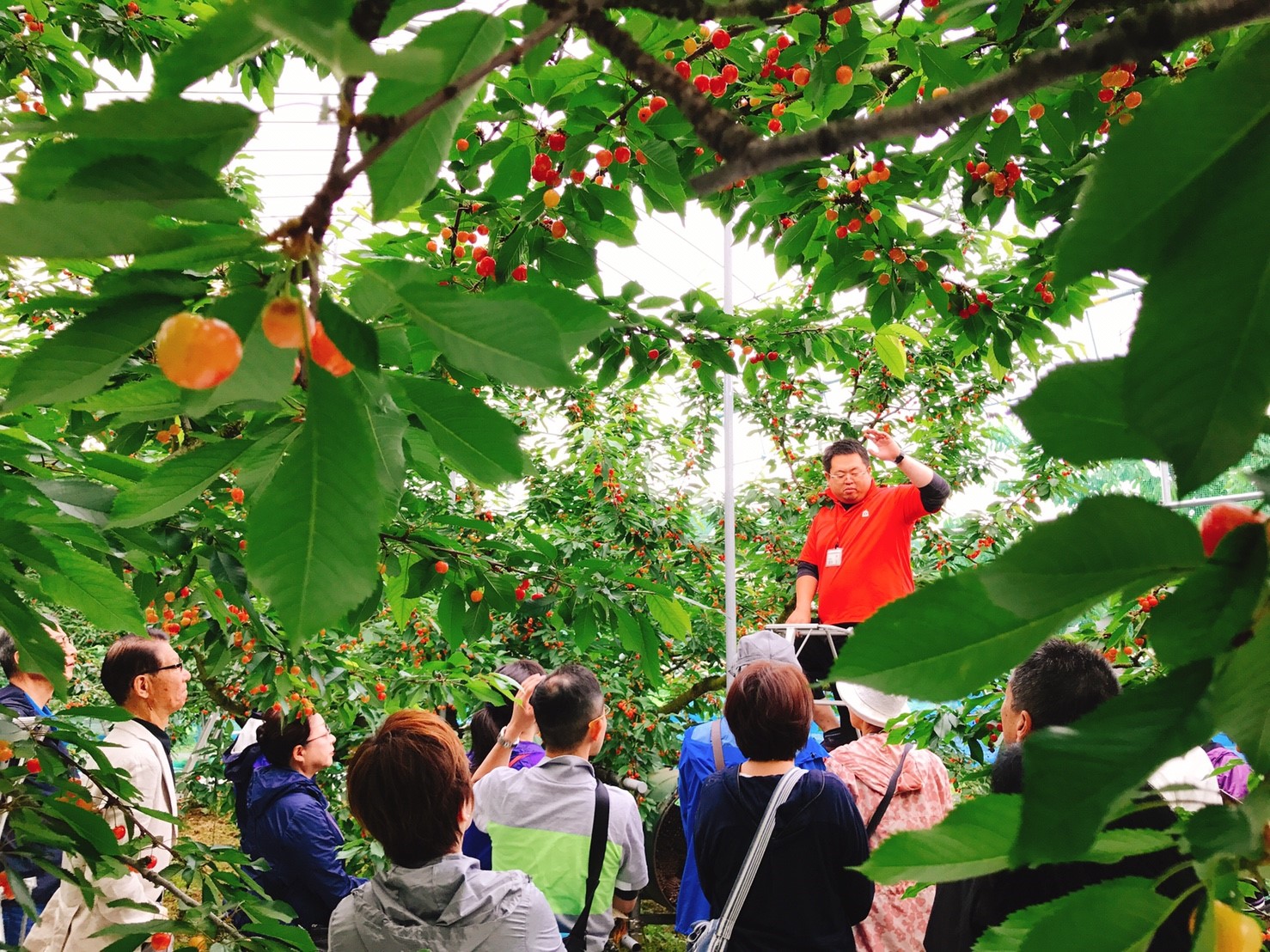 Round trip transfer from Tendo Onsen
We will provide round-trip transportation from Tendo Onsen for guests coming by Shinkansen or airplane. You can take the bus from two locations: Tendo Hotel and Shouhakutei Azumaso. Guests staying at nearby ryokans are also welcome to come to either location. The distance between inns in Tendo Onsen is very close, so it is easy for you to join the tour no matter where you stay. *You will be asked to choose the location of your desired pickup point when you make your reservation.
* If you wish to drive your own car to the orchard, please book by clicking here.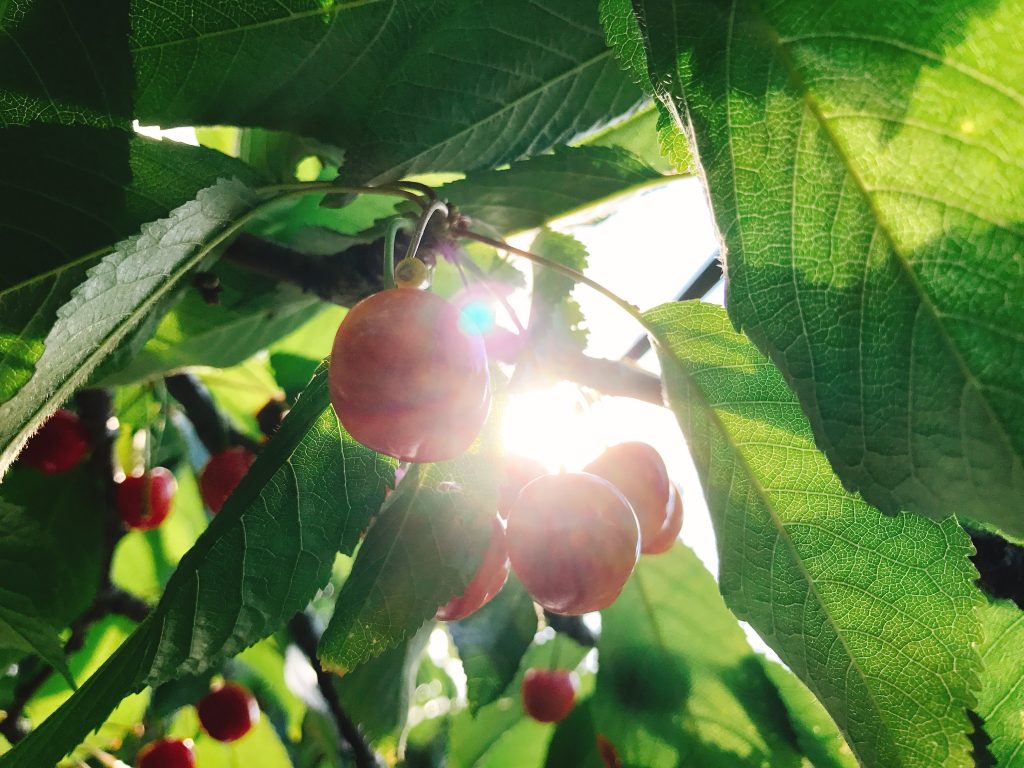 INFOMATION
Dates
18 (Sat), 19 (Sun), 25 (Sat), 26 (Sun) June, 2 (Sat), 3 (Sun) July 2022
Meeting place
Tendo Hotel
Shohakutei Azumaso
Meeting time
6:00am  (Tendo Hotel)
6:05am  (Shohakutei Azumaso)
Schedule
06:00am Meeting and boarding at Tendo Hotel
06:05am Meeting and boarding at Shohakutei Azumaso
06:25am Arrival at Ohsyo Fruits Farm
06:30am Briefing by the orchard staff
06:35am All-you-can-eat morning cherry picking for 30 minute
07:05am Go to shops and buy souvenirs
07:30am Departure from Ohsyo Fruits Farm
07:50am Arrival at Shohakutei Azumaso
07:55 Arrival at Tendo Hotel
Time required
Approx. 2 hours
Experience fee
Adult (junior high school age and above) 5,800 yen (tax included)
Children ( elementary school students ) 3,000 yen (tax included)
Infants (3 years to pre-school age) 2,800 yen (tax included)
What's included
Cost of morning cherry picking experience, 100g pack of souvenirs, local staff, round trip transport.
Maximum number of applicants
10 people/day
Minimum number of participants
2 people
Application deadline
06:00pm the day before
Organiser
Travel agency registered with the Governor of Yamagata Prefecture No. 2-284
DMC Tendo Onsen Co.
Address: 2-5-43 Kamata-Honcho, Tendo City, Yamagata Prefecture
Phone: 023-654-6699