Adventure tours at the Ura-yamadera
Minenoura (a.k.a. Ura-yamadera), located further into Yamagata's famous sightseeing area of Yamadera. This is an adventure tour where you will hike through this area, guided by Yamadera's exclusive guide.
The hidden origins of Yamadera will be unravelled bit by bit through the guide's explanations. You will see things differently if you have hiked up to Yamadera/Risshakuji once, or if you visit there before or after your visit to Yamadera!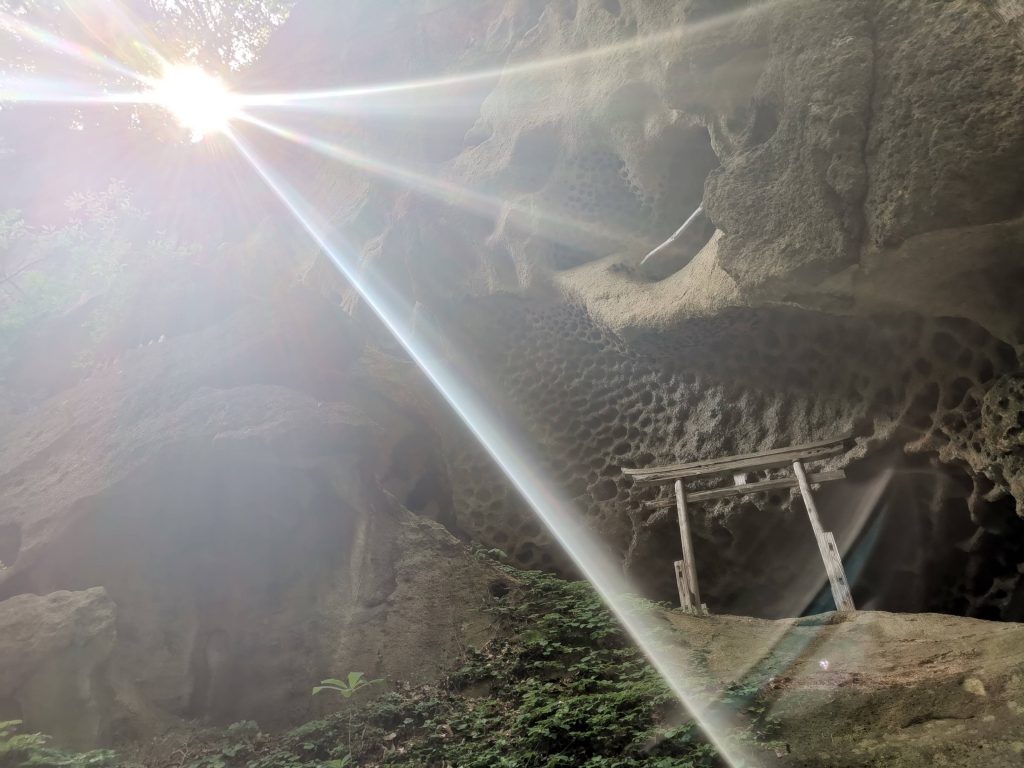 Safe and secure guided hike
Although it is a straight path, it is still a reassurance to have an experienced local guide walk with you. There are a few spots where you could slip and fall if you lose your step, so having a guide with you will help to make the walk as safe as possible.
Also, as you walk through the mountains, you will encounter a wide variety of plants. The guide will point out and explain what they are, and it is also interesting to have new discoveries in nature, such as 'this is what it is made of'.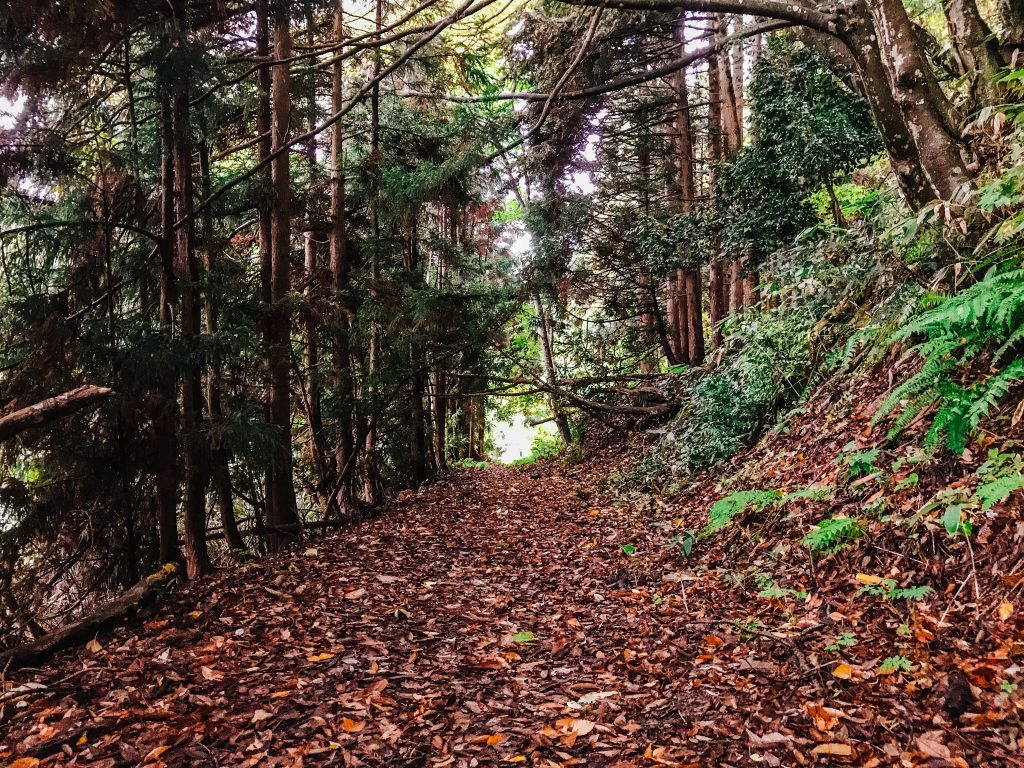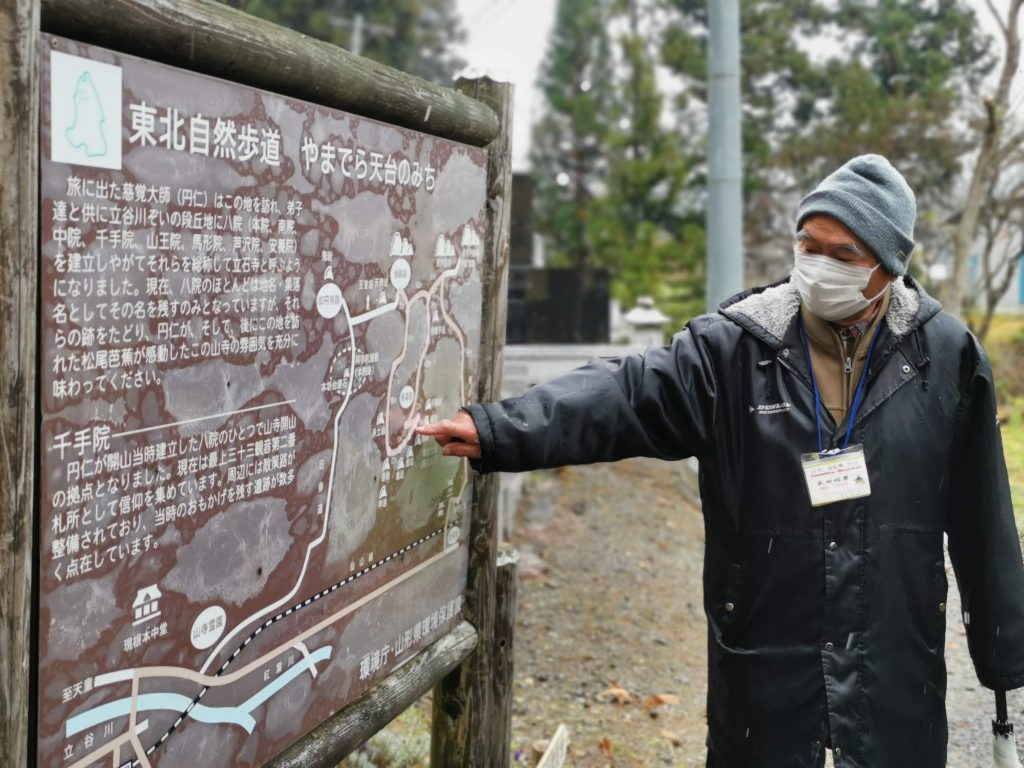 By taking part in this tour, you are contributing to the community!
This tour goes into the mountains through a district called Senjuin. There are local people living there on a regular basis. The people in the area are involved in cleaning activities and taking care of the bathrooms and other facilities. The increase in the number of tourists usually brings with it a range of issues in the area, but in order to make the area as pleasant and sustainable as possible, part of the proceeds are returned to the local people and are used to pay for a variety of activities.
When we spoke to the local community about this, they made sange-tags exclusively for those who take part in this tour! We would be very happy if you would accept this, as a token of our appreciation!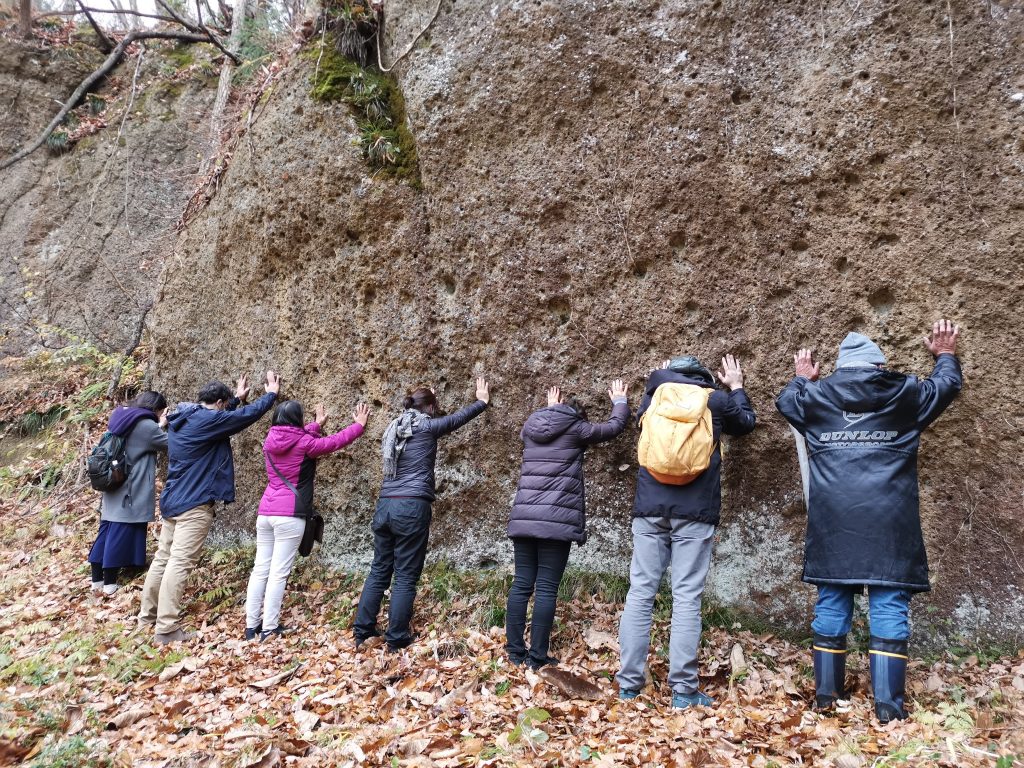 You can also receive a coupon worth 500 yen.
Moreover, each participant will receive a coupon worth 500 yen. It can be used at restaurants and souvenir shops that are members of the Yamadera Tourist Association, so why don't you use it for lunch or to buy souvenirs after the tour?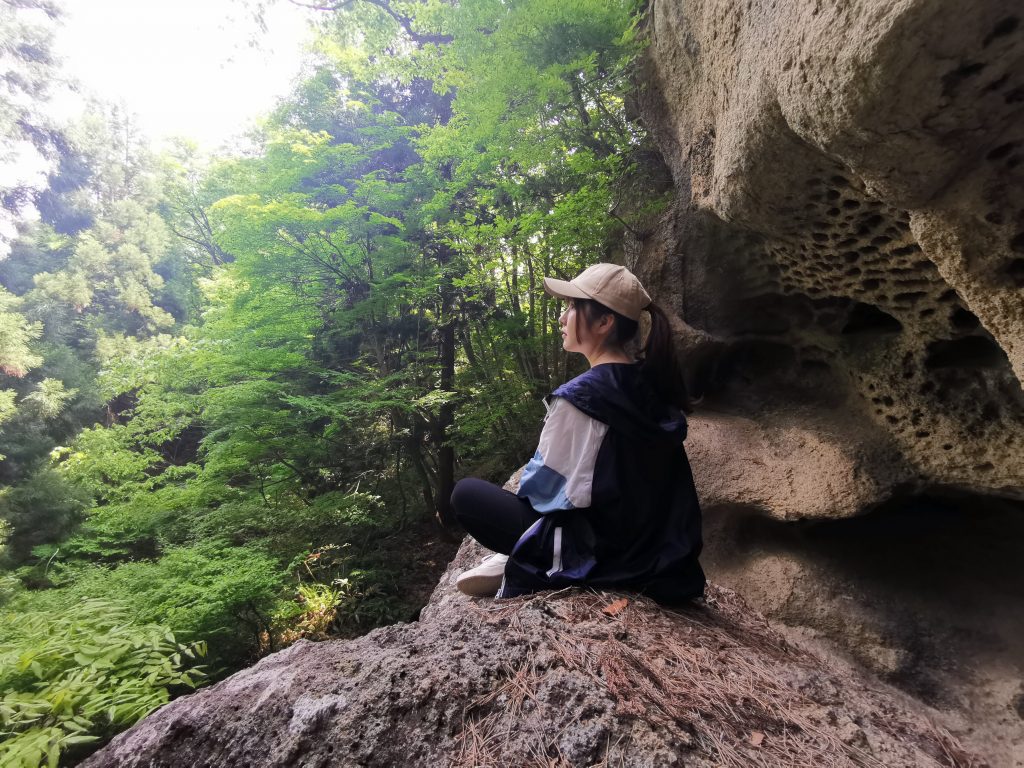 INFOMATION
Dates
Sunday 1st of May - Wednesday 30th of October 2022
Meeting place
Fumotoya trailhead shop
4439 Yamadera, Yamagata, Yamagata 999-3301
*Located further back than the Fumotoya main shop.
Meeting time
10:30am
*It takes about 15 minutes by car from Tendo Onsen to Yamadera
Schedule
10:30am Meeting at Fumotoya trailhead shop
10:50am Senjuin Kannon
11:15am Tarumizu Ruins
11:45am Meditation experience at the Shugenjo
12:30am Dismissal at Fumotoya trailhead shop
Time required
Approx. 120 mins.
Experience fee
Adults (junior high school students and above) 5,000 yen (tax included)
Children ( elementary school students and above) 2,000 yen (incl. tax)
What's included
Guide fees, local conservation fees
Maximum number of applicants
About 10 people
Minimum number of participants
2 people
Application deadline
06:00pm two days before.
*Please call us if you are considering joining a tour the following day. If a guide can be arranged, the tour can take place.
Organiser
Travel agency registered with the Governor of Yamagata Prefecture No. 2-284
DMC Tendo Onsen Co.
Address: 2-5-43 Kamata-Honcho, Tendo City, Yamagata Prefecture
Phone: 023-654-6699
Co-operation and management
Yamadera Tourist Association