Secrets of the best juicy, dripping snow apples
Have you heard about snow apples grown in Asahi-machi, Yamagata Prefecture? Snow apples are Fuji apples harvested in autumn and preserved over winter by burying them in snow in December!
But before that, …… apples from Asahi-machi have a particularly high reputation among apple lovers, and are just delicious.
Of all the Asahi-machi apples, which account for less than 1% of the national shipment, only selected apples become snow apples, a rarity. The juiciness, sweetness and texture of the apples preserved for a long time in the snow are just irresistible.
So much so that when it was sold at a roadside station, there was a long queue of two to three hour wait to buy it.
In this experience, we will dig out the in-season snow apples from the snow earlier than the others, and taste the 100% fresh juice! Of course, you can take home the snow apples you dig up. *Each person can only dig out five snow apples!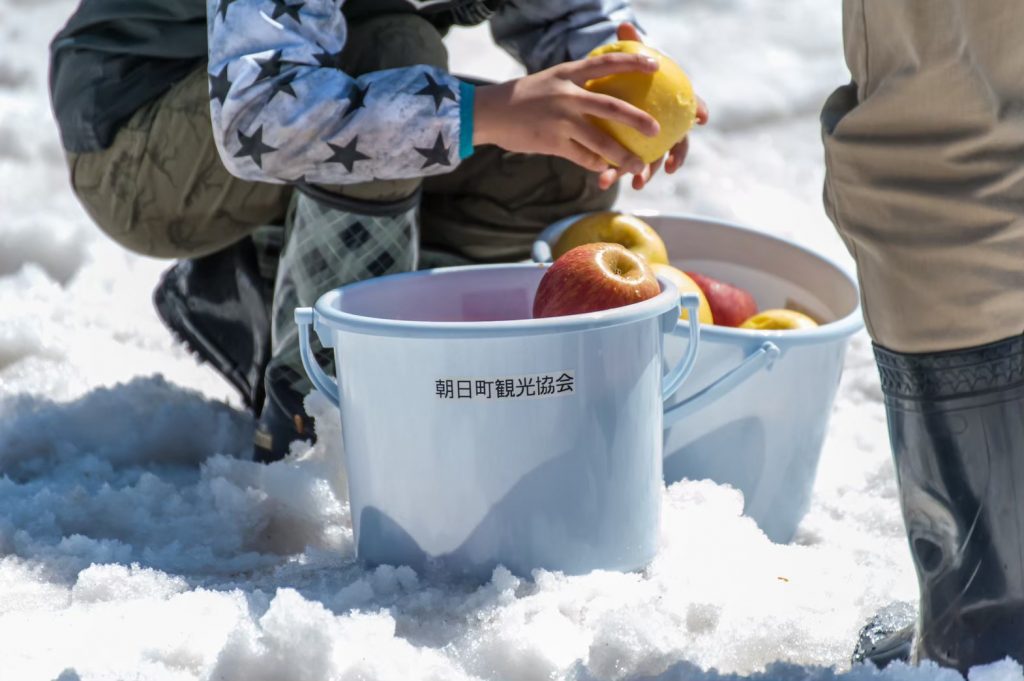 100% fresh snow apple juice squeezing experience
You can set a whole dug-out snow apple in the squeezer and squeeze it out yourself. Drink it as soon as it's squeezed out! Best before time is about 10 seconds.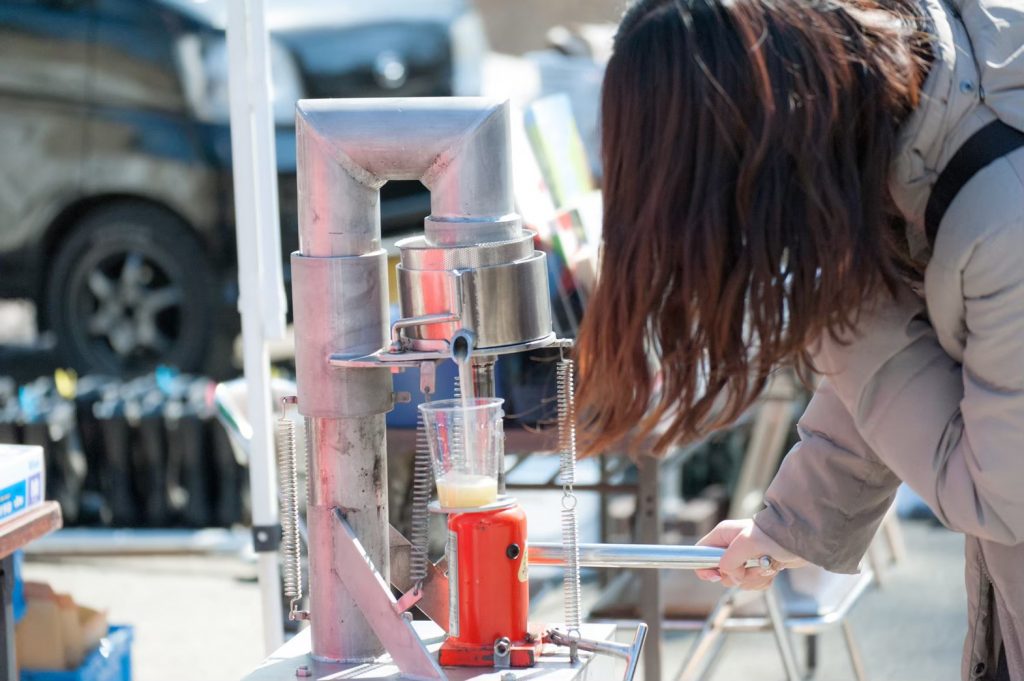 Snow play after the experience
There is still some snow in the Kuuki Shrine car park even in spring. Last year, many children used the slopes to play with sledges after the snow apple experience. Sleds can be provided here, but you can also bring your own!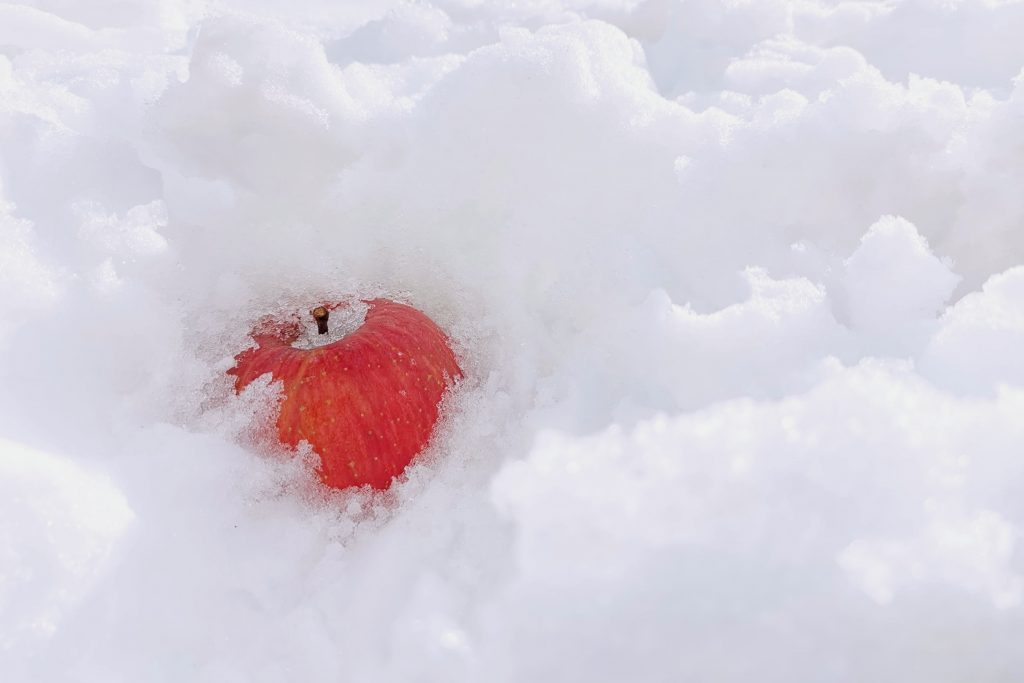 INFOMATION
Dates
Saturday 2nd of April - Sunday 3rd of April 2022
Meeting place
Kuuki Shrine car park
Shirakura, Asahi-cho, Nishimurayama-gun, Yamagata 990-1574
Meeting time
Session 1: 10:30am

Session 2: 13:30am

*It takes about 65 minutes to drive from Tendo Onsen to the Air Shrine.
Schedule
Session 1
10:30am Meeting at the Kuuki Shrine parking lot
10:35am Briefing on the experience
10:40am Digging experience starts
10:55am Snow apple fresh squeezing experience
11:05am Purchase souvenirs (for participants only)
11:15am Dismissal

Session 2
13:30am Meeting at the Kuuki Shrine parking lot
13:35am Briefing on the experience
13:40am Digging experience starts
13:55am Snow apple fresh squeezing experience
14:05am Purchase souvenirs (for participants only)
14:15am Dismissal
Time required
Approx. 45 min.
Experience fee
Adults (junior high school students and above) 3,800 yen (tax included)
Children (3 years to elementary school students) 2,000 yen (tax included)
What's included
Experience fee, snow apples (5), juice and facility operation fee.
Maximum number of applicants
6 groups only ( maximum 6 persons in 1 group)
Application deadline
06:00pm the day before
Organiser
Travel agency registered with the Governor of Yamagata Prefecture No. 2-284
DMC Tendo Onsen Co.
Address: 2-5-43 Kamata-Honcho, Tendo City, Yamagata Prefecture
Phone: 023-654-6699
Co-operation and management
Yamadera Tourist Association