We have a future
that we want to realise
through co-creation, not competition.
Our goal is to create a sustainable tourism region
with a four-way approach: the traveller, the region,
Tendo Onsen and the future.
To this end, the innkeepers of
Tendo Onsen have joined forces and launched
the DMC Tendo Onsen.
The reason is that we want to further promote
the attractiveness not just of the ryokan,
but of the Tendo Onsen itself,
so that we can attract more people to
visit us again and again.
And we want to pass on to future generations
the Yamagata we were born and raised in,
and the Tendo Onsen we've inherited down
from generation to generation!
We will share the attractions of Tendo with our guests,
local people and future generations of children by ourselves.
Together with our friends who were born and raised here,
and through countless new encounters,
we will bring you a new tourism experience,
keeping all of the connections alive!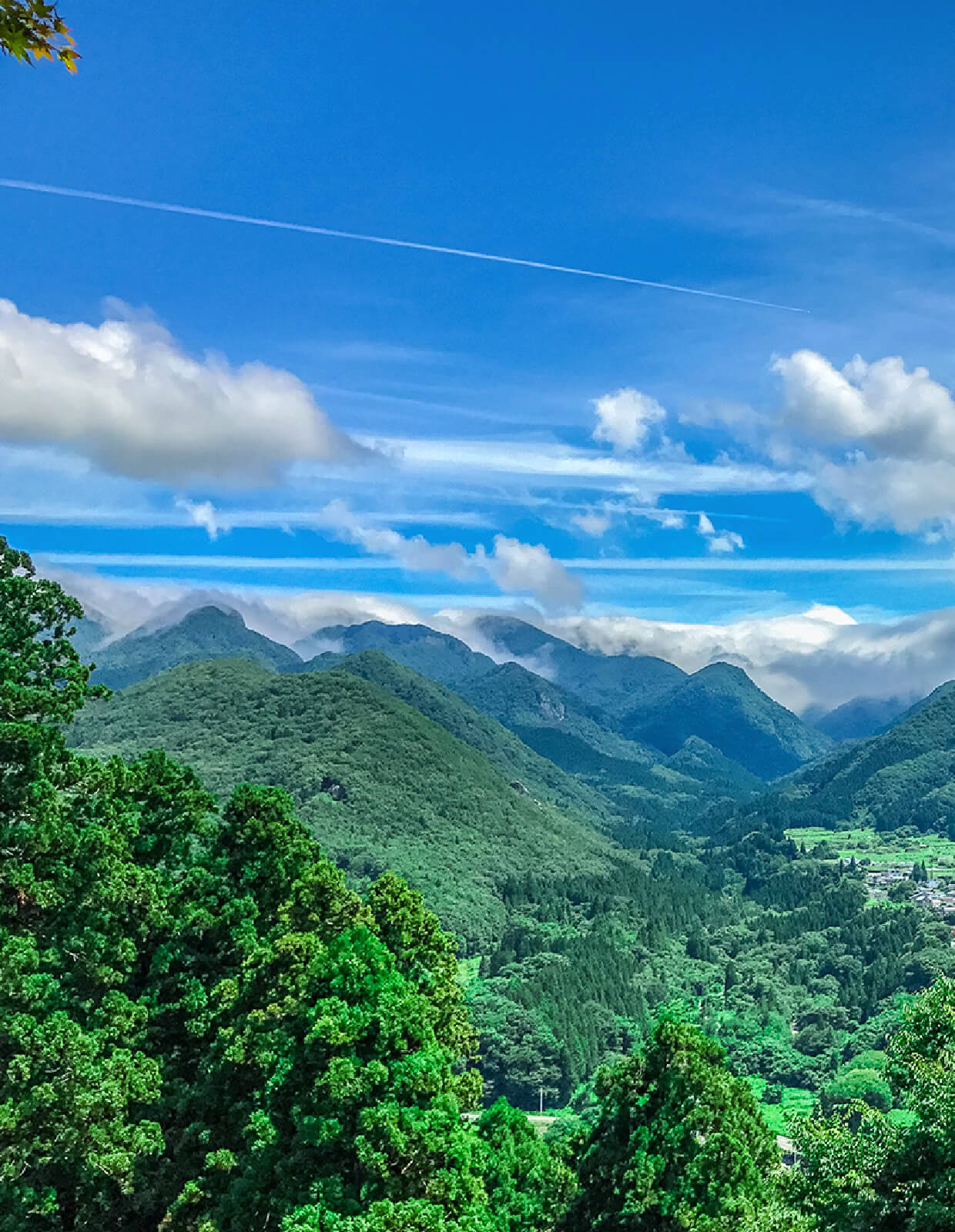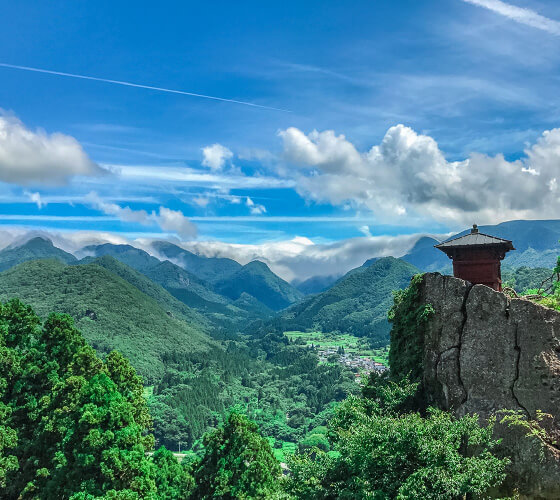 We organise the
"Yamagata Journey of a Lifetime".
We, DMC Tendo Onsen Corporation, work in close cooperation with local businesses and organisations in Tendo City and the surrounding area. This is why we are able to develop new experiences and services that have never been seen before.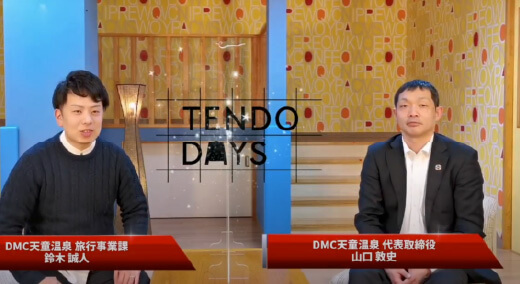 Video dialogue between DMC Tendo Onsen CEO Atsushi Yamaguchi and travel business department member Masato Suzuki.
Youtube

MEMBER
People of Yamagata
CEO, Takinoyu Hotel Co.
CEO, DMC Tendo Onsen Co.

Atsushi Yamaguchi

Fourth president of "Hohoemi no Yado Taki no Yu", a 111-year-old ryokan (Japanese inn). He serves as chairperson of the local hot springs association and of the accommodation industry association, and is actively involved in the development of the industry and the region; he also serves as president of DMC Tendo Onsen, which he started in 2017.

CEO, Tendoso Co.
Managing director, DMC Tendo Onsen Co.

Go Ito

Born 1974 in Tendo. He is the sixth successive owner of Tendoso, a culinary ryokan, which was formerly a family-run eel restaurant. He spent his university and post-graduate years in Kyoto, where he came into contact with various aspects of traditional Japanese culture and was inspired by the world of Ineiraisan (the beauty of the shadow). Since then, he has been into tea ceremony.

CEO, Hohoemi no Kuyufu Tsuruya Co.
Managing director, DMC Tendo Onsen Co.

Yuji Yamaguchi

Born 1974 in Tendo. Worked at a university, hotel school and a hotel in Tokyo. After spending 15 years in Tokyo, he returned to his family business at Takinoyu. In 2014, he became the representative of its sister property, Tsuruya. He is committed to preserving traditional Japanese culture and to passing on ryokans to future generations.

CEO, Tendo Hotel Co.
Director, DMC Tendo Onsen Co.

Shigeru Oshino

After graduating from Tokyo University, he lived in Tokyo as a veterinarian, but returned to his home town, Tendo, to take over the Tendo Hotel. He created the Tendo Onsen Yatai Mura (hot spring stall village) and Yokocho (side street) with the desire to create a new lively atmosphere. Feel free to ask about animal training and illnesses!

CEO, Hotel Ohsho Co.
Director, DMC Tendo Onsen Co.

Fumie Shibuya

He is the head of Hotel Ohsho and in 2017 he became a director of DMC Tendo Onsen. He is an unrivalled bread lover and has a comprehensive knowledge of Yamagata's bakeries.

CEO, Sakaeya Hotel Co.
Director, DMC Tendo Onsen Co.

Zai Yamaguchi

Born in Tendo, as the middle of three siblings with an elder sister and a younger sister. In his childhood, he was sickly and went in and out of hospital repeatedly, wandering between life and death, but he survived and became healthy to the extent that he only catches a cold or two once a year. Now, he eats sweets every day of his life.

Managing director, Shouhakutei Azumaso Co.
Director, DMC Tendo Onsen Co.

Kazuya Takahashi

A young cat-loving master who wrestles with work and child-rearing as the sixth generation of the Shouhakutei Azumaso. He made a cat he had protected by chance his landlady, and she became a popular signature cat of the inn. He is also actively involved in introducing Tendo Onsen to cat lovers and in regional cooperation.

DMC Tendo Onsen Co.

Makoto Suzuki

Born in Saitama. Formerly travelled the world as a tour guide for a travel agency before retiring and moving to Yamagata. He is now organising tours and experiences unique to Yamagata to share the attractions of Yamagata that he learned from living there with travellers.

DMC Tendo Onsen Co.

Riho Goto

She joined the company after graduating from university with a wish to spread the charms of Tendo, Yamagata, home of her birth and upbringing, but the reality can be quite challenging sometimes. Born and raised in Tendo. Daughter of a farmer, but only eats one cherry a year.

CEO, Colon Co.

Naoki Hagiwara

Art director, born in 1976 in Ibaraki. After graduating from Tohoku University of Art & Design in 1999, he went on to postgraduate studies at the same university and established the design office Colon in 2001, based on his experience as an exchange student in Konstfack, Sweden.

Representative Director, Piatu Inc.
Director, DMC Tendo Onsen Co.

Masashi Sugita

Founder of SYS, a reservation system company, and in 2018 founded and became the CEO of PEERTO Inc.

CEO, Collely & Attract Inc.
Director, DMC Tendo Onsen Co.

Keita Matsumoto

After working in corporate sales for JTB Corporation for eight years, he founded a digital marketing consulting company specialising in the accommodation industry in 2009.In 2021, he launched the PLUGFIT business, an overnight training programme to improve health on the road, and was selected as one of the TOP 10 in the BESTBODYJAPAN Japan competition.