SIGHTSEEING
Tourist Spots
I want to go there, and there, and there, too!
In less than an hour's drive from Tendo Onsen, you can access tourist attractions such as Yamadera (15 minutes), Ginzan Onsen (60 minutes) and Zao (50 minutes), all of which offer nature-rich landscapes. On this page, we will introduce you to some of the most popular tourist attractions, as well as some lesser-known but recommended by locals.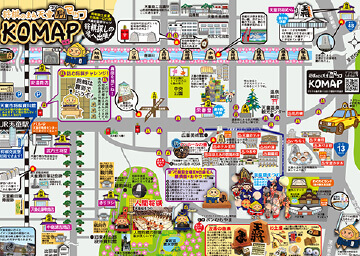 Map of the area around Tendo Station
The area around Tendo Station is not only a hot spring resort, but also a restaurant district. Why not take a tour around the city?

Download the map here
MAP
Search for a spot on the map