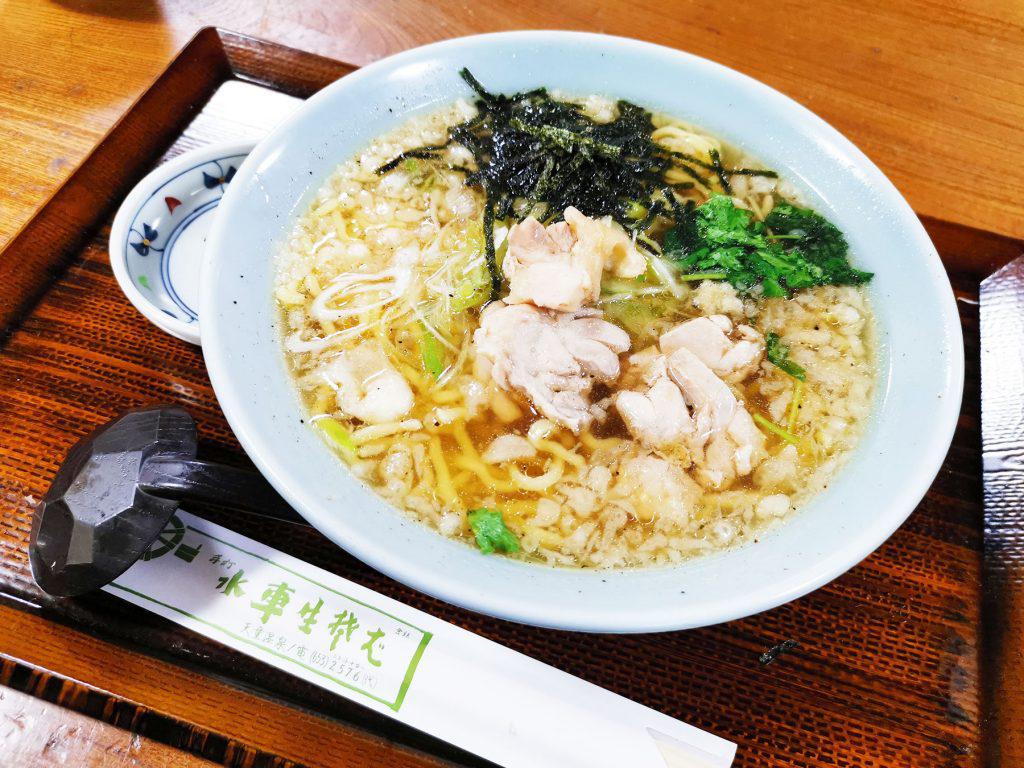 Legendary menu born from staff meals – Torichuka!
If you have a chance to eat at SuishakiSoba, you must try Torichuka (chicken Chinese noodle)! Ramen in a Soba noodle shop, a prime example of a restaurant that's unmistakably Yamagata!
Torichuka was originally served as makanai, inclusive meals for the staff, at SuishakiSoba. It is a ramen made with chicken meat and the Japanese broth used for soba noodles. More than 50 years ago, a waitress in the hot spring resort found it and ate it, which was so delicious that it quickly became popular by word of mouth.
Despite the fact that they wanted to serve only their traditional soba noodles which have been around since the Edo period, it has become a very popular menu item representing SuishakiSoba.
Now, many people from inside and outside the prefecture come to Tendo for this Torichuka. Its addictive taste has made it a famous restaurant that even local residents visit time and time again.
And of course, their soba noodles are also proving a firm favourite! Brown buckwheat grown by contract farmers here in Yamagata and Hokkaido is naturally dried and stored in a specially built low-temperature warehouse. Only the portion to be used on the same day is milled so as not to spoil the flavour.
Using techniques handed down from generation to generation, they serve freshly ground, freshly beaten and freshly boiled soba.
| | |
| --- | --- |
| Address | 1-3-26, Kamata Honcho, Tendo, Yamagata 994-0025, Japan |
| Opening hours | 11:00am-11:00pm |
| Regular closing day | New Year's Day |
| TEL | 023-653-2576 |
| FAX | 023-653-2579 |
Official website of Tonkatsu SuishakiSoba
https://www.suisyasoba.com/index.html